MÖVENPICK OF SWITZERLAND: PARTICIPATE IN OUR PASSION
MÖVENPICK NESPRESSO* CAPSULES: PARTICIPATE IN OUR COMPETENCE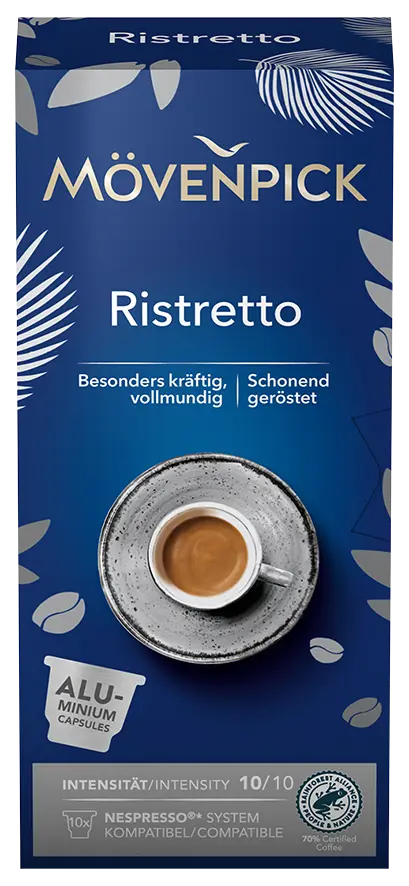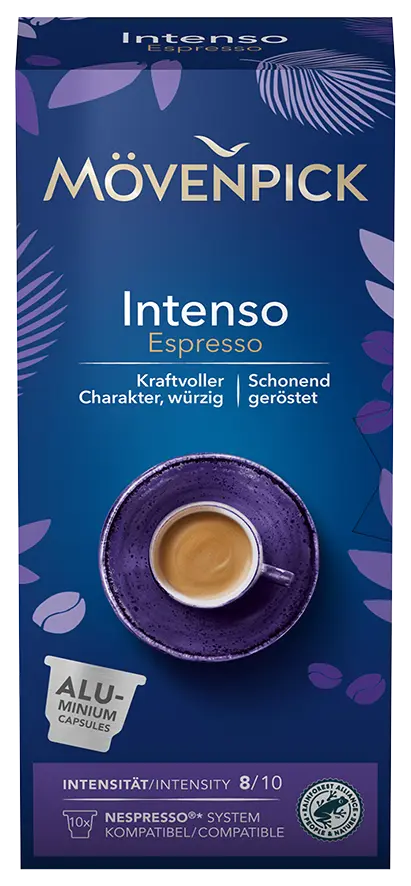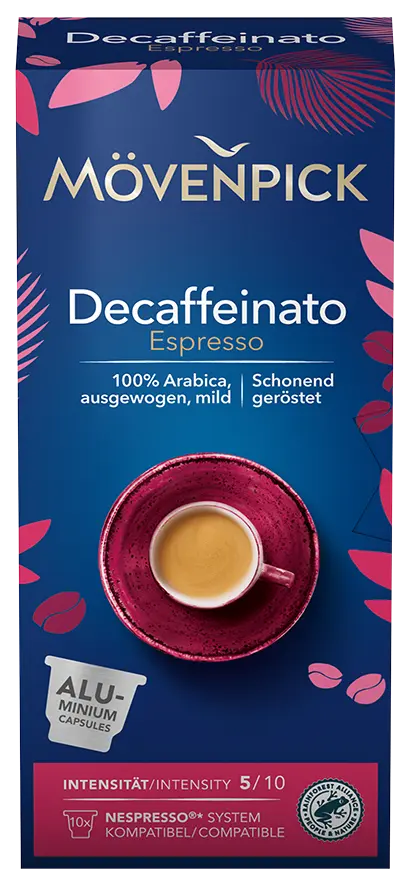 RISTRETTO
A full-bodied Ristretto from carefully selected Central American and Asian Arabicas with a touch of aromatic Robusta.
DIAVOLO
Made from a bold blend of Arabica and Robusta, with strong notes of cocoa and spice.
INTENSO
The typical Italian style Espresso. Strong character with pronounced roasting flavours and an intense body.
DECAFFEINATO
Full-bodied and with a well-balanced acidity.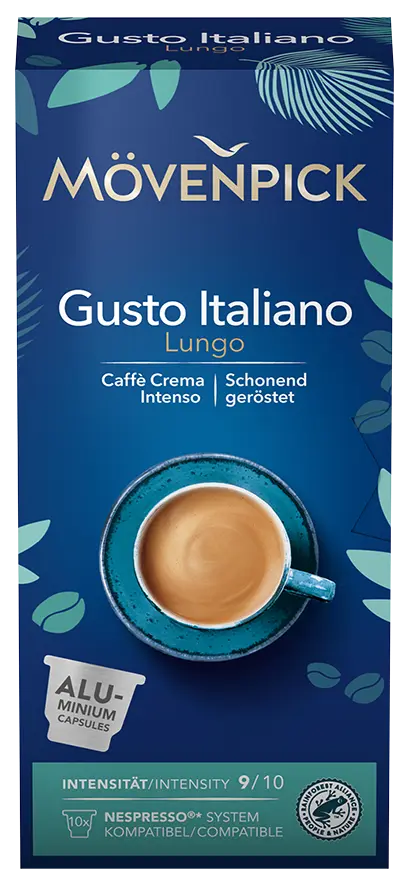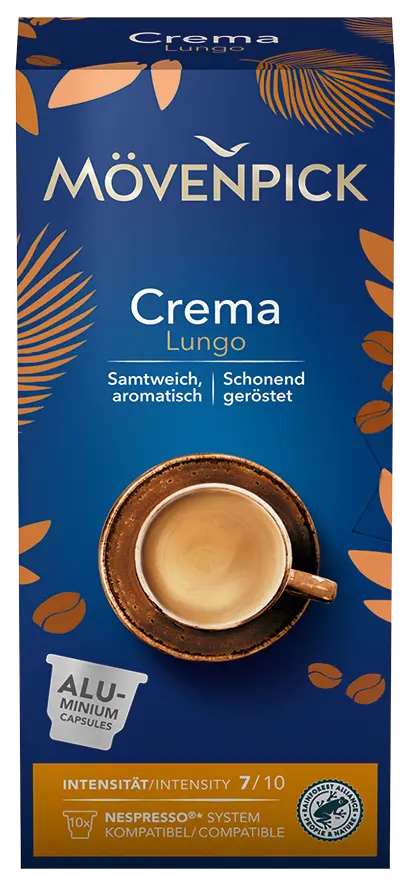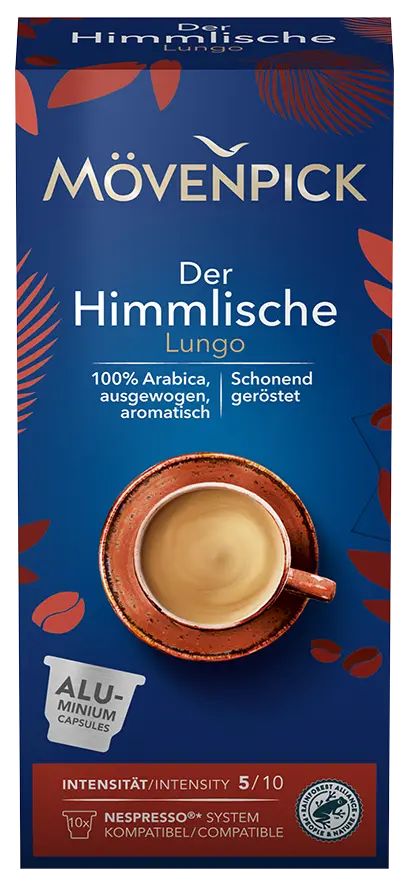 GUSTO ITALIANO
Carefully selected blend of Arabicas from Central and South America and Robusta from Asia.
CREMA
Lungo with a long lasting golden crema and a truly intense and rounded aroma rich in bouquet.
DER HIMMLISCHE
Rich and well-balanced aroma. Der Himmlische, meaning "Heavenly" in German.
Product Name
EAN Code CU
EAN Code TU
# CAP/CU
# CU/TU
# TU/Layer
# TU/LU
Net Weight CU
Gross Weight TU
CU Dimension (HxWxD)
in cm
TU Dimension (HxWxD) in cm
HS Code
Order Number TU
Ristretto
7640126171197
7640126171203
10
12
13
286
55 g
890 g
15 x 7 x 3.5
15.8 x 7.5 x 40.5
090121
10.01874
Diavolo
7640126172033
7640126172057
10
12
13
286
55 g
890 g
15 x 7 x 3.5
15.8 x 7.5 x 40.5
090121
10.01885
Intenso
7640126171159
7640126171166
10
12
13
286
55 g
890 g
15 x 7 x 3.5
15.8 x 7.5 x 40.5
090121
10.01873
Decaffeinato
7640126171210
7640126171227
10
12
13
286
55 g
890 g
15 x 7 x 3.5
15.8 x 7.5 x 40.5
090121
10.01876
Gusto Italiano
7640126172026
7640126172040
10
12
13
286
55 g
890 g
15 x 7 x 3.5
15.8 x 7.5 x 40.5
090121
10.01884
Crema
7640126171098
7640126171104
10
12
13
286
55 g
890 g
15 x 7 x 3.5
15.8 x 7.5 x 40.5
090121
10.01871
Der Himmlische
7640126171135
7640126171142
10
12
13
286
55 g
890 g
15 x 7 x 3.5
15.8 x 7.5 x 40.5
090121
10.01870
Brazil
7640126171258
7640126171265
10
12
13
286
55 g
890 g
15 x 7 x 3.5
15.8 x 7.5 x 40.5
090121
10.01877
CAP = Capsules CU = Consumer Unit TU = Trade Unit LU = Logistic Unit