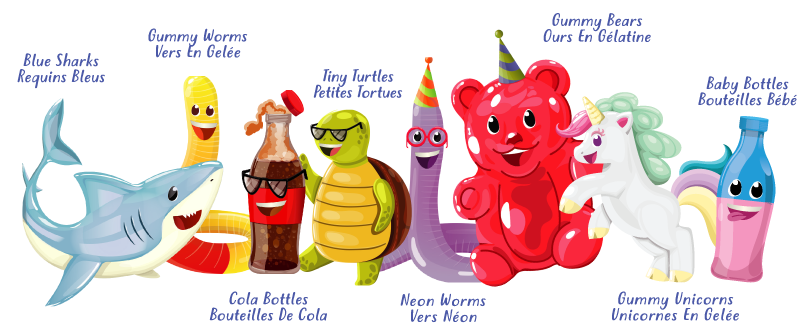 If you're in the mood for a sugar rush, reach for a bag of Gummy Rush!
Gummy Rush
It's our new line of gummy confectionery made with love, and the tastiest ingredients around!
Our products are free from the top 10 common allergens, making it egg-free, fish-free, soy-free, milk and casein-free, wheat-free, shellfish-free, peanut-free, sesame-free, tree nut-free and gluten-free. Our gummies are 100% halal, cholesterol free, fat free and contain all-natural fruit juice, ensuring a tasty and safe treat for you and your loved ones.
Our delicious gummy varieties include Atomic Peaches, Berry Bliss, Blue Sharks, Cola Bottles, Baby Bottles, Fizzy Cherries, Gummy Bears, Gummy Unicorns, Gummy Worms, Neon Worms, Tiny Turtles and Sour Party Mix.
You can't go wrong with our delicious range of flavors, so come and see for yourself why we're
"Sweetening Life Everyday!"
Our Gummies Are / Nos Bonbons Sont
Free From The Top 10 Common Allergens
Exempt Des 10 Allergènes Les Plus Courants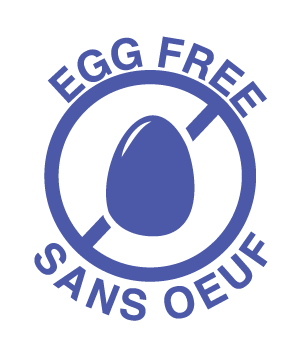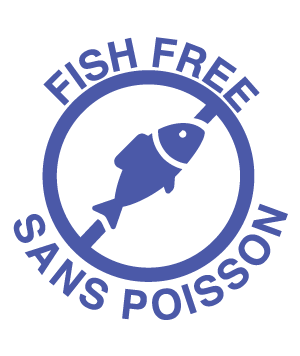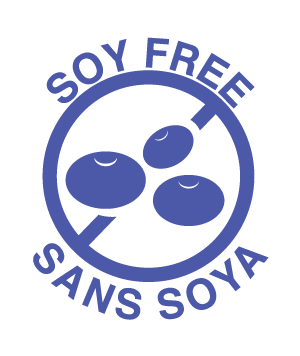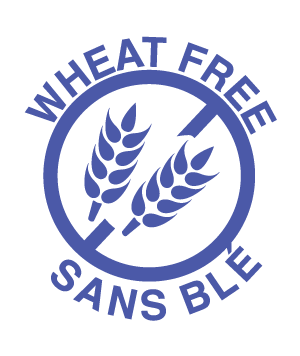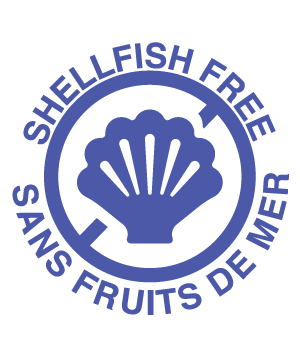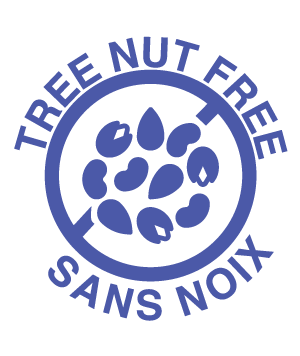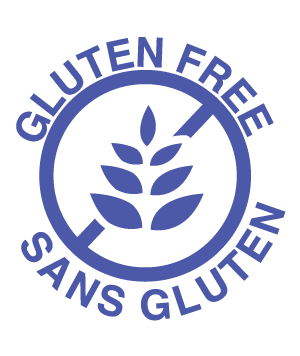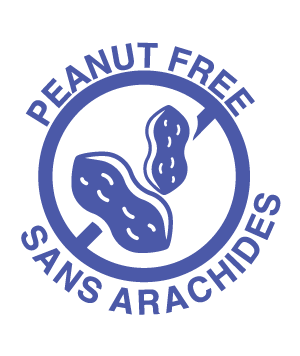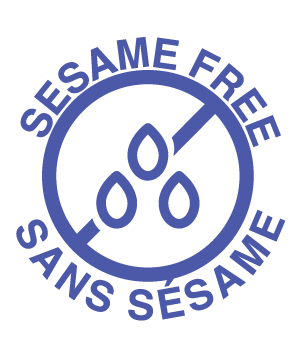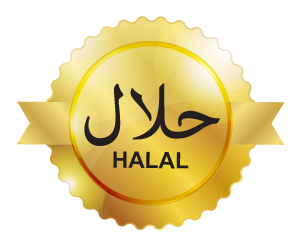 Gummy Rush Products are 100% Halal Certified

| Item # | 9040 |
| --- | --- |
| UPC | 62835190404 |
| Shape | Berry |
| Pack Size | 1kg (35.27oz) |
| Shelf life | 24 Months |

| Item # | 9040 |
| --- | --- |
| UPC | 62835190404 |
| Shape | Bottle |
| Pack Size | 1kg (35.27oz) |
| Shelf life | 24 Months |

| Item # | 9040 |
| --- | --- |
| UPC | 62835190404 |
| Shape | Bears |
| Pack Size | 1kg (35.27oz) |
| Shelf life | 24 Months |
| Item # | 9040 |
| --- | --- |
| UPC | 62835190404 |
| Shape | Mix |
| Pack Size | 1kg (35.27oz) |
| Shelf life | 24 Months |

| Item # | 9040 |
| --- | --- |
| UPC | 62835190404 |
| Shape | Bottle |
| Pack Size | 1kg (35.27oz) |
| Shelf life | 24 Months |

| Item # | 9040 |
| --- | --- |
| UPC | 62835190404 |
| Shape | Cherry |
| Pack Size | 1kg (35.27oz) |
| Shelf life | 24 Months |

| Item # | 9040 |
| --- | --- |
| UPC | 62835190404 |
| Shape | Unicorn |
| Pack Size | 1kg (35.27oz) |
| Shelf life | 24 Months |

| Item # | 9040 |
| --- | --- |
| UPC | 62835190404 |
| Shape | Worms |
| Pack Size | 1kg (35.27oz) |
| Shelf life | 24 Months |